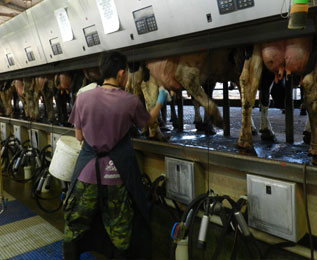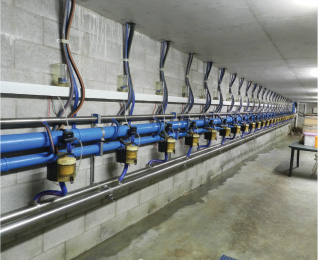 Dairy to Table
Animal wellbeing is one of our top priorities. This starts with a balanced diet of good feed, access to fresh water and comfortable housing. We ensure they receive only the very best diet of home grown feed and proper fresh water supply. We know happy cows are good producing cows but more than that they are like part of our family. All dairy cows are individually identified by electronic ear tags which provide a key tool for traceability. They are also constantly monitored for their health and comfort levels.
Lemontree Dairy's products are produced under the strict guidelines of the Australian dairy food standards so our customers can be assured that our products meet the required high standards for safety and quality. From "Dairy to Table", all sectors of the supply chain are required to take responsibility for food safety and product traceability which are paramount drivers for the quality systems along with animal welfare, bio-security and environmental sustainability.
Rigorous checks are applied at every stage of the supply chain by Australian regulatory body. From the quality of milk leaving farms, during transportation and distribution, throughout processing and manufacture, right through to deliveries at our customers.